In the latest editions of my books on Digital Marketing, we feature the SmartInsights.com RACE framework for creating and managing a Digital Strategy. The idea behind RACE is to provide a simple structure for companies to develop a digital plan which meets the challenges of reaching and engaging online audiences to prompt conversion to online or offline sales.
To mark the start of 2015 we asked our friends at First 10 to update it to change from a focus on content marketing to a Digital Strategy focus as explained in the post where we launched it. I have added an introductory section on Digital Planning and reviewed and updated some of the KPIs, for example to reference the full range of VQVC KPIs for Digital. You can see that each stage of the visual gives an overview of the focus, tools and KPIs used to measure and control.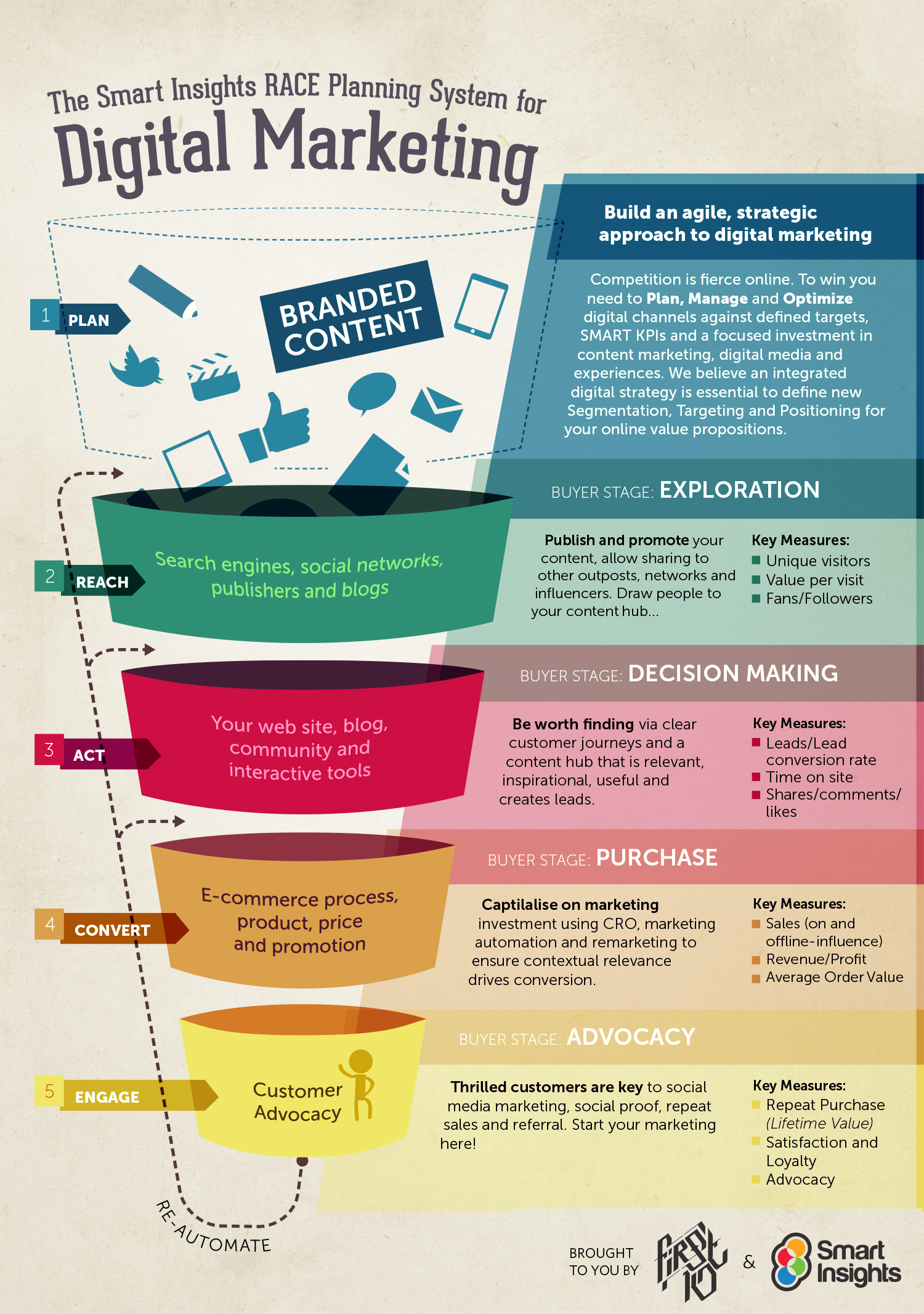 This RACE Digital Strategy infographic is one of a series of 10 infographics we have developed to help manage digital marketing. Smart Insights members can download all in this free compilation of digital marketing infographics.