A customer journey map shows the steps and touchpoints on the 'path-to-purchase' from when a customer first gains awareness of a product and service through to product comparison, selection and purchase.
They are often used as part of customer persona analysis, in order to summarize the buying process of a persona. They can be useful for communicating the vision of digital transformation for a business to show how the online value proposition (OVP) can support the customer across different touchpoints across the customer lifecycle.
Examples of customer journey maps
Retail example of a non-linear omnichannel purchasing journey
This Boston consulting group example of selling a dress shows physical store ad digital out-of-store touchpoints. It focuses on different digital interactions in the buying process. Other customer journey maps have more detail on options for TOFU vs MOFU vs BOFU content interactions as part of content mapping.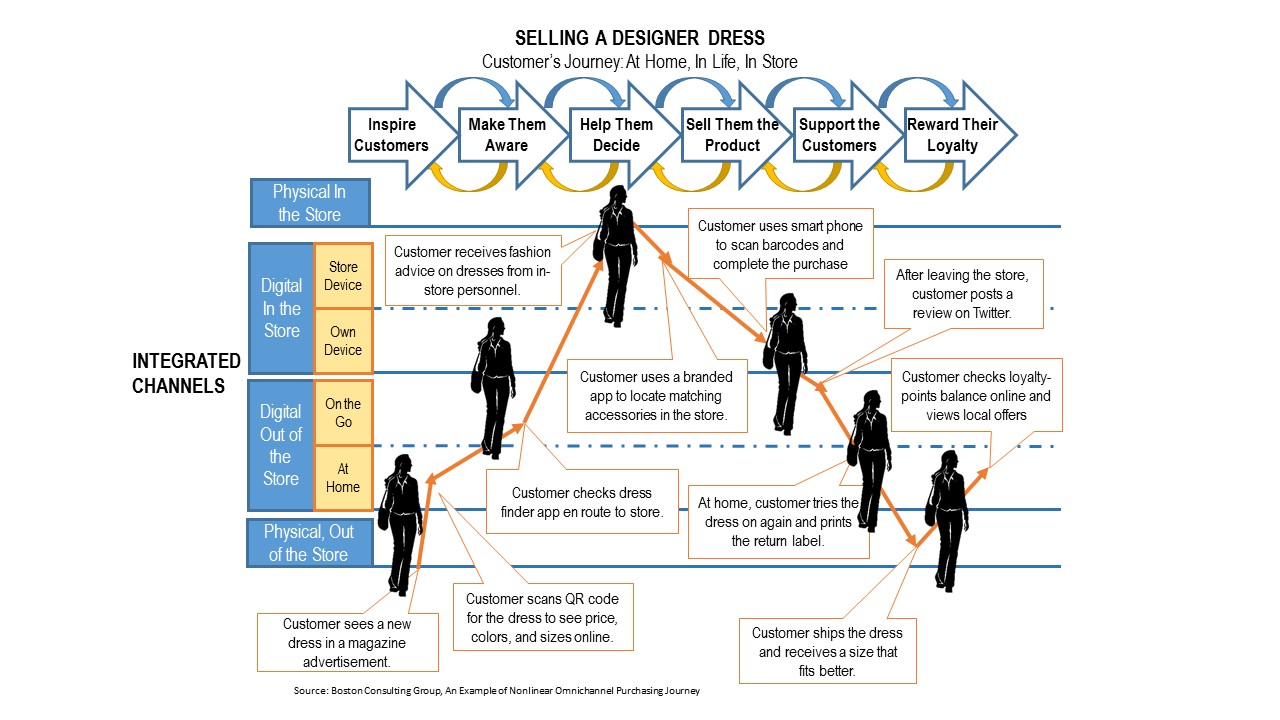 Financial services
This analysis from McKinsey is an example of a multichannel customer journey map summarizing the behaviour betwee online and offline channels. It shows the importance of digital media in green which are particularly important at the start of the journey. The call-centre and in-store become more important later in the journey.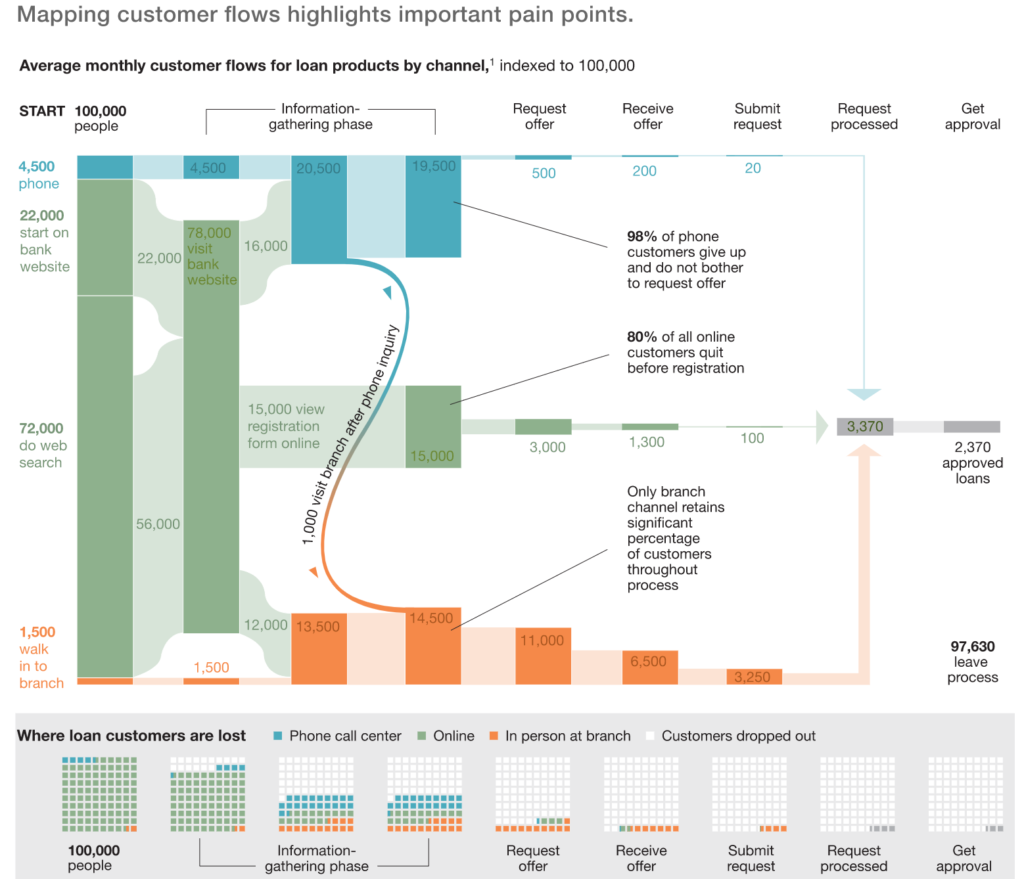 Car insurance
This financial services customer journey mapping example from research analysts GfK shows the complexity of today's customer journeys across multiple devices and through time, particularly for high involvement or high-value purchases.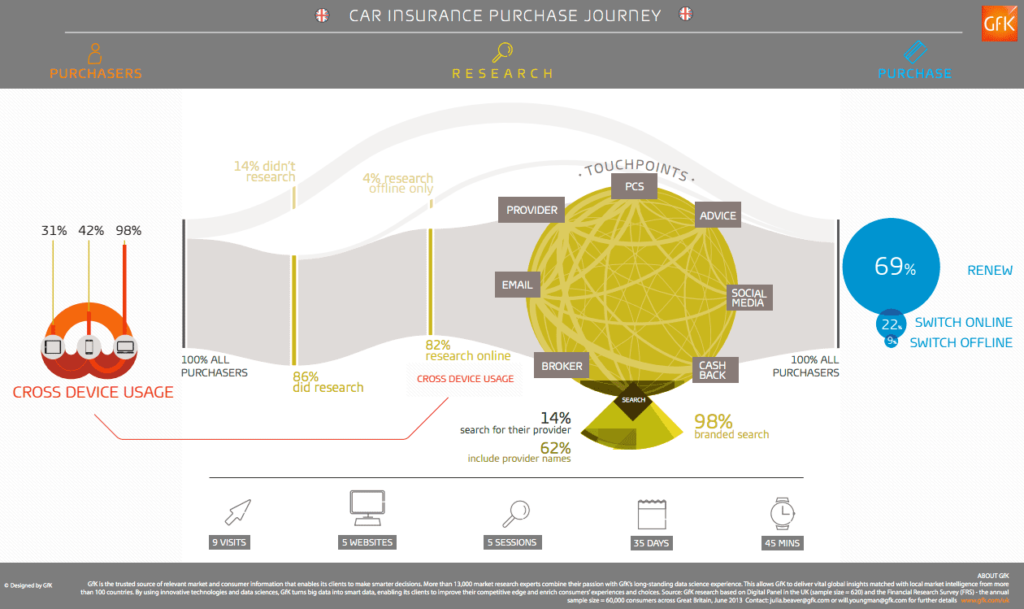 Health insurance journey map
Like other journey maps this has stages from Awareness, through Research, Choice reduction and purchase. This  example is interesting since it is a research-based map with an evaluation of satisfaction with each stage.