The We Are Social compilation of Internet adoption stats is a trustworthy source cataloguing the growth in digital media adoption overall and covering individual countries also.
Their latest Global Internet usage report shows that despite growth rates in developed countries declining, the growth in emerging markets means that near overall double-digit growth continues.
There is strong growth in social media and the report provides more detail on this. Data from Global Web Index shows that despite its privacy problems, Facebook continues to be number one in terms of active user accounts.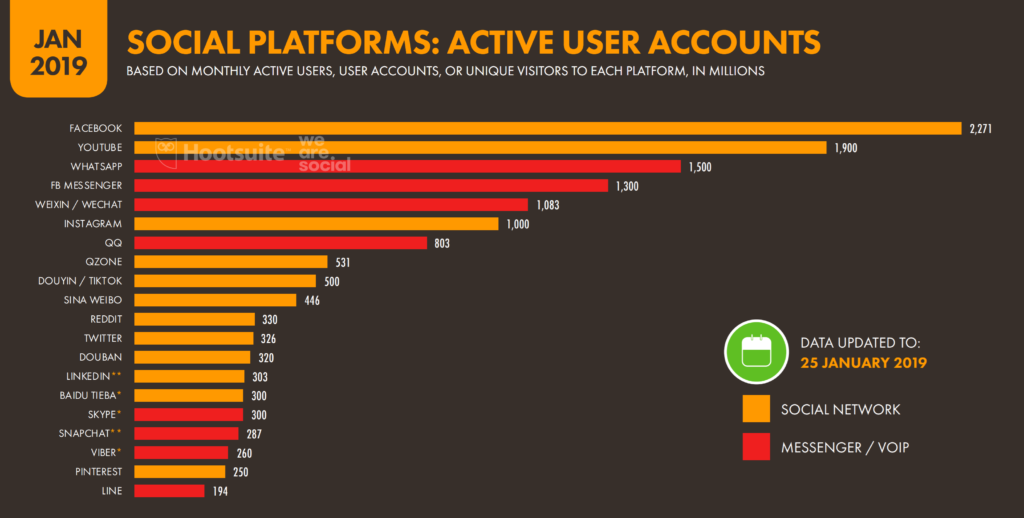 Full report: