A close relative of the content marketing editorial calendar, this is useful for businesses of all sizes with social media business pages on the main social media platforms from Facebook, Instagram, Google YouTube, LinkedIn and Twitter. It helps translate your social media communications strategy into regular social media updates to keep your social media active and engaging for users and focused on business outcomes by defining:
A standard cadence (or frequency) of posting: For example, times per day/week and how this varies by network
Types of content shared in updates: Helps to get the Sell:Inform:Entertain balance right by defining different types of content to support engagement and business goals
Content formats: The balance between text, image and video updates
Common Hashtags: To highlight the value your social media updates regularly offer. The Twitter calendar has some good examples of these
It's also helpful to define brand tone-of-voice guidelines – see examples for consistent communications, particularly where different people are running social media accounts.
Examples of social media calendars
The social networks have created some useful examples of calendars.
Twitter editorial calendar example
Twitter has a useful month, day and week social media posting schedule including some common features on the same day each week. You can download an editable PDF template from Twitter.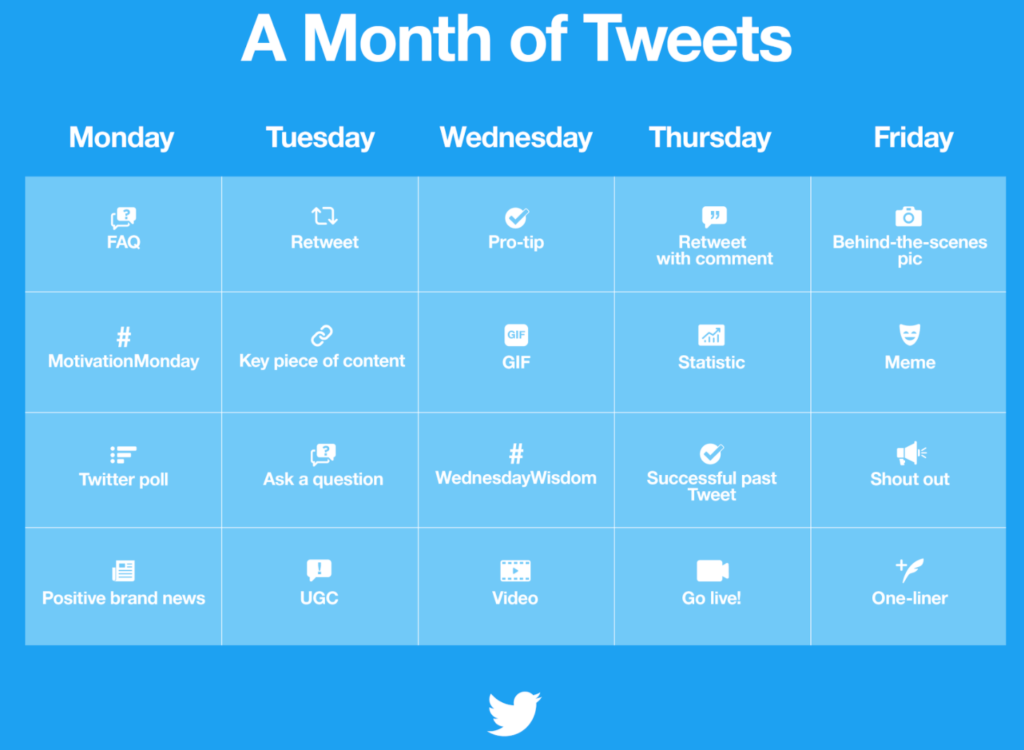 Retailer ASOS has these useful social media editorial guidelines.