Martech investment and categories
Marketing Technology or Martech describes the many software services used today to manage marketing (and sales) operations and processes and harness the insight available from the interactions with customers mediated by these platforms.
Martech investment trends
The scale of investment in martech is evident from this research report by BDO, WARC and the University of Bristol which shows the percentage investment in martech. Here is a summary of the most significant findings. The research is based on an online survey of more than 750 brands and agencies located in North America, the UK, Europe and APAC. The roles or types or scale of business weren't specified unfortunately.
With around 20% of marketing budget in the UK going to marketing technology and 30% in North America, levels of investment are shockingly high. It begs the question of how many businesses are getting ROI and taking time to fully customize to their businesses and ringfence time for analysis of the insights.
The report also shows that around one-third of companies have reduced media spend due to martech investment which suggests it could potentially harm customer acquisition.
These are the main investment categories in martech – no surprise to see that email marketing, social media marketing and content marketing/management (Content management systems) are top. Perhaps surprising that data management, SEO, Experience optimization, Marketing Automation and Collaboration are relatively low.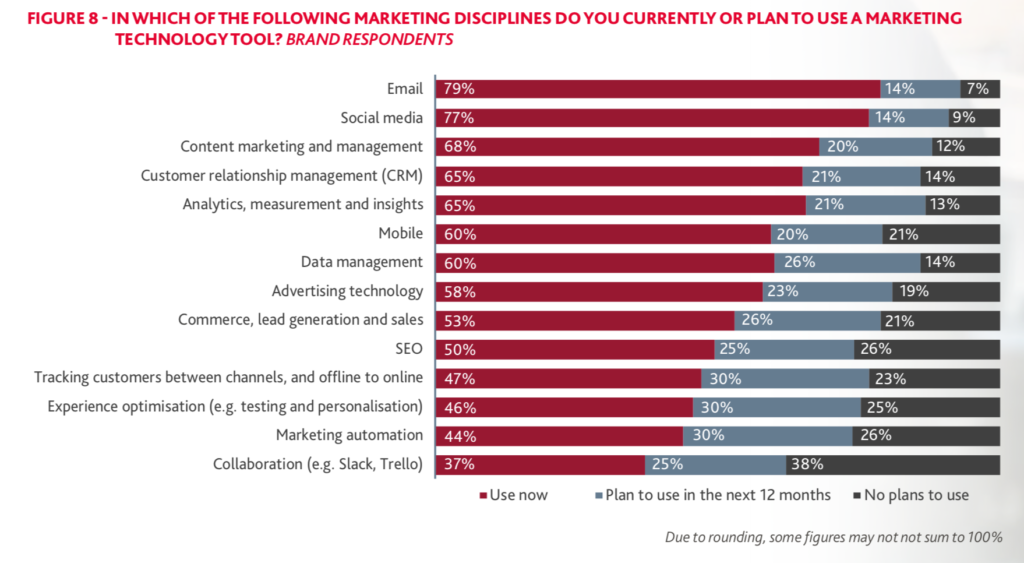 There is also interesting insight into the use of Marketing Clouds, here described as 'using one marketing technology provider for most of our needs'. Given the many categories of martech, it's logical to use a single cloud service to reduce costs, improve usability and integration. However, many cloud systems have grown through the acquisition of other technology companies and there may be challenges with costs, usability and integration! Specialist providers in AI and personalization, may provide better technical solutions.
Given these benefits of marketing clouds, it's not surprising that around half of respondents now use a single provider.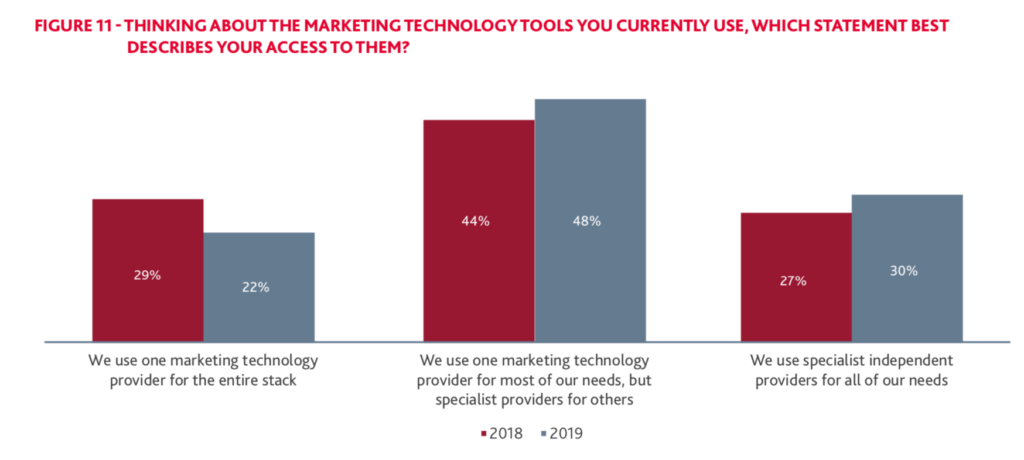 Categories of marketing technology
The latest Martech supergraphic from Scott Brinker, a specialist who hosts Martech conferences and has advised on technology for HubSpot, has created this somewhat scary map of all the potential categories and services that companies can use.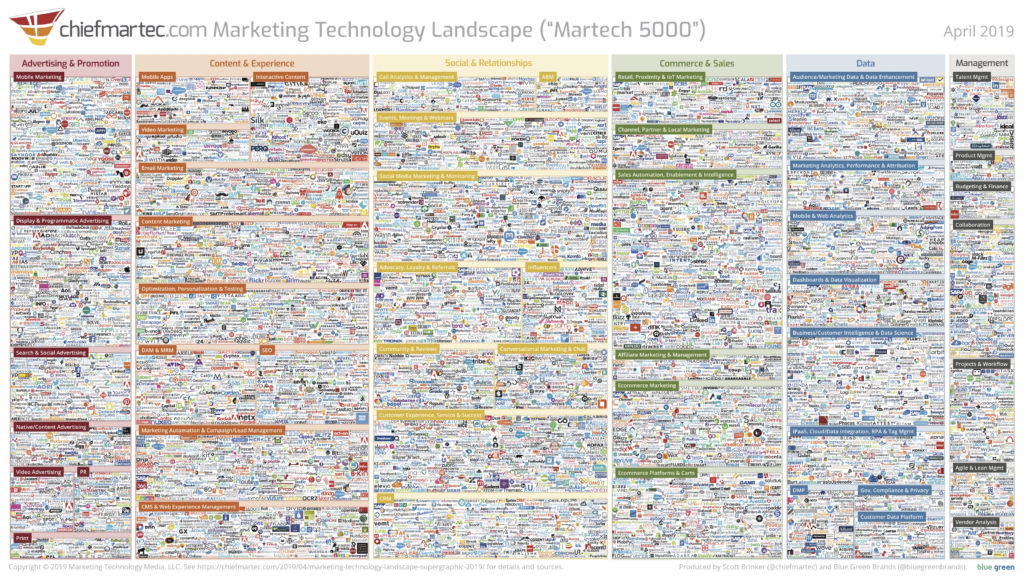 In fact, it's getting scarier, if anything, since Scott's compilations back to 2011 show the choice growing, but with the rate of increase declining.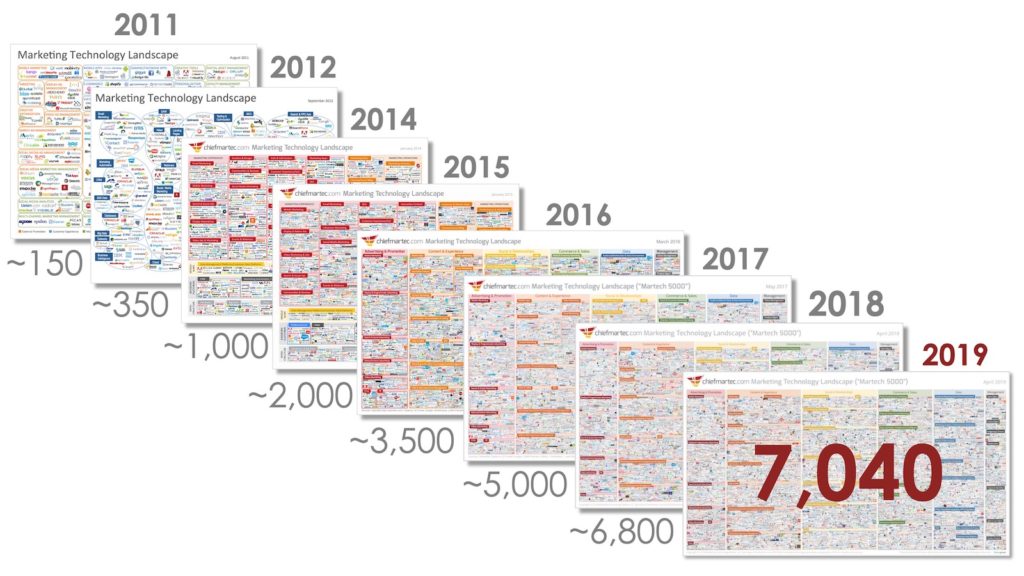 To highlight the range of great services available and to simplify the options a little, I designed this essential digital marketing tools infographic to recommend the categories of tools you should consider across the Smart Insights RACE Planning system and highlight the most popular, most capable tools.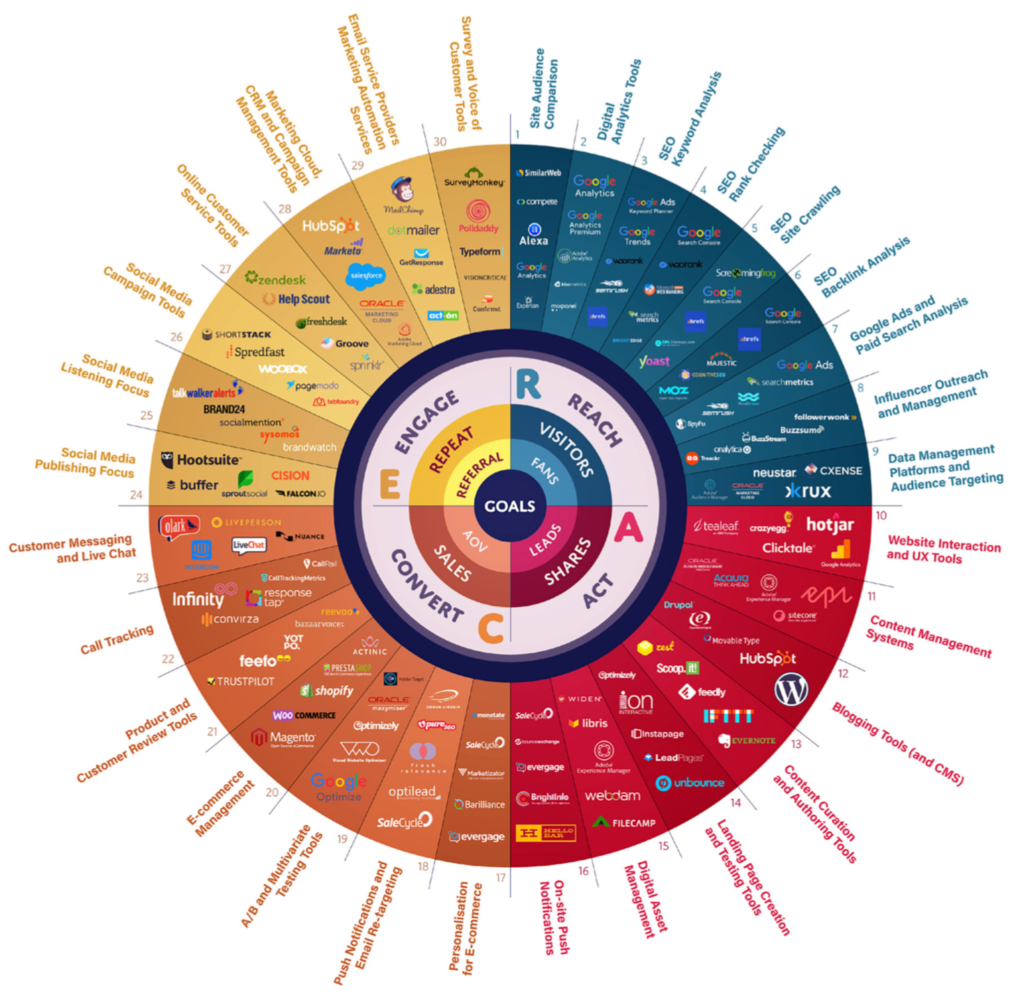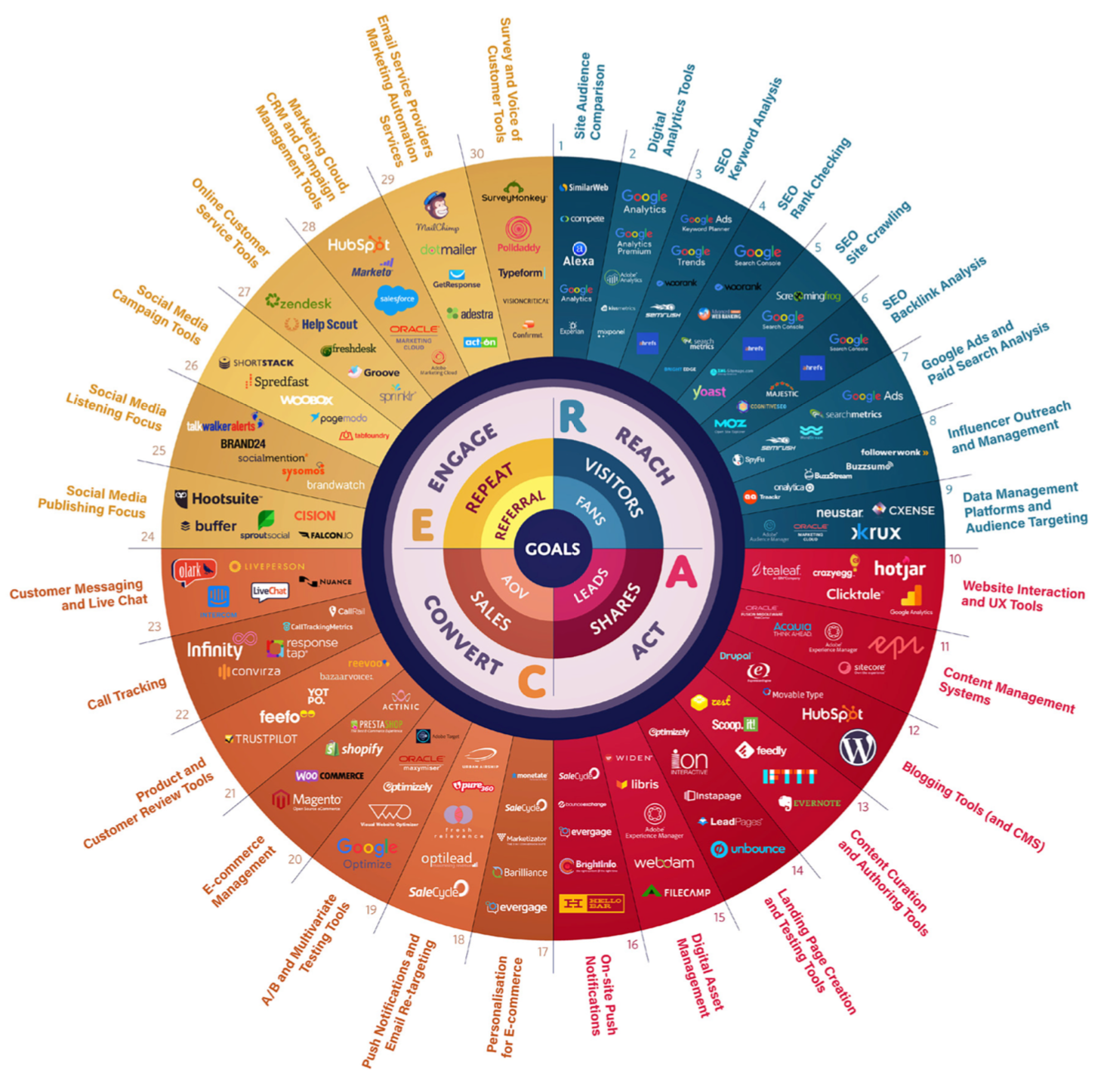 Note: We're not suggesting you need all of these tools shown by each icon. Rather, a medium to large transactional e-commerce business will likely need a tool from each of the thirty categories.
Lower cost or simpler tools with free versions suitable for smaller businesses and startups are shown around the edge. Higher cost, more extensive enterprise versions are shown towards the middle.