I find it really interesting to follow the trends in new marketing techniques enabled by new innovations in technology and how they're managed. To gain an idea of the most important trends to businesses, each year we ask our members to rate THE most important digital marketing technique.
In our latest research, we asked which tactics marketers think are most important with the question:
"Please give the digital marketing technique which you hope will give the biggest commercial uplift in 2019."
These are the top rated trends from the report.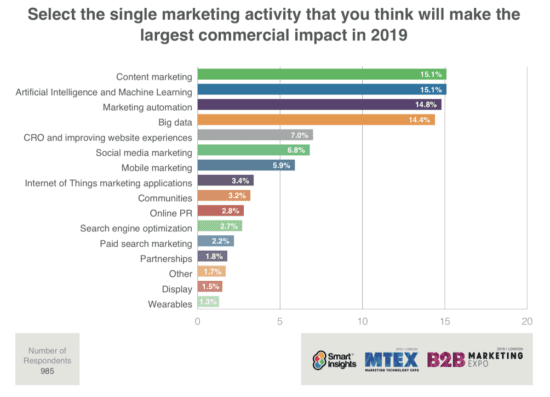 There are four clear leading techniques, here's my view on why these tactics form the top five techniques.
On my full blog-post on Smart Insights I give more examples and details on 8 digital marketing trends for 2019.