SEO helps you get visible in the natural listings of the search engines. If effective, it's one of the most cost-effective ways for businesses to get new visits, leads and sales. It's about getting the organisation plus its products and services visible in front of searchers as they search.
SEO ranking factors determine which website pages and content feature in the organic search results or SERPs (search engine results pages). I define SEO as:
"A proactive, structured approach used to improve the position of a company in the natural or organic results listings of search engines for the keyphrases you target. It's aim is to increase awareness and drive visits to a site from new prospects and existing customers. "
Here's an example from Google showing where you see the "natural" or "organic" listings are at the bottom of the screen.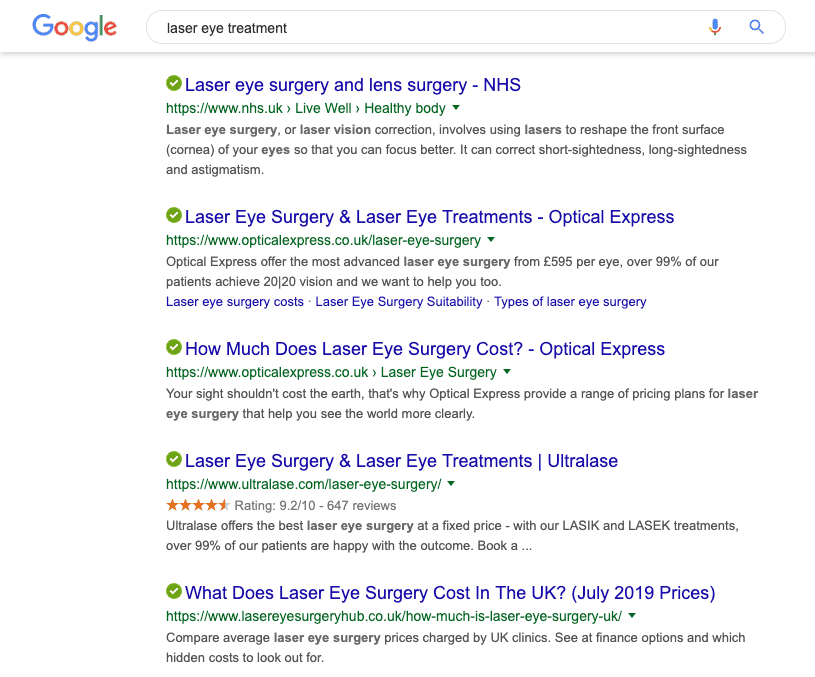 You can also see the challenge of SEO from the example since, for this typical screen resolution, there are few natural positions on the first page compared to much more space devoted to paid Google Ads listings.
In the main search engines such as Google, Yahoo! and Bing, the natural listings are below the paid listings from Pay Per Click search marketing which are marked by 'Ads' as is shown in this example: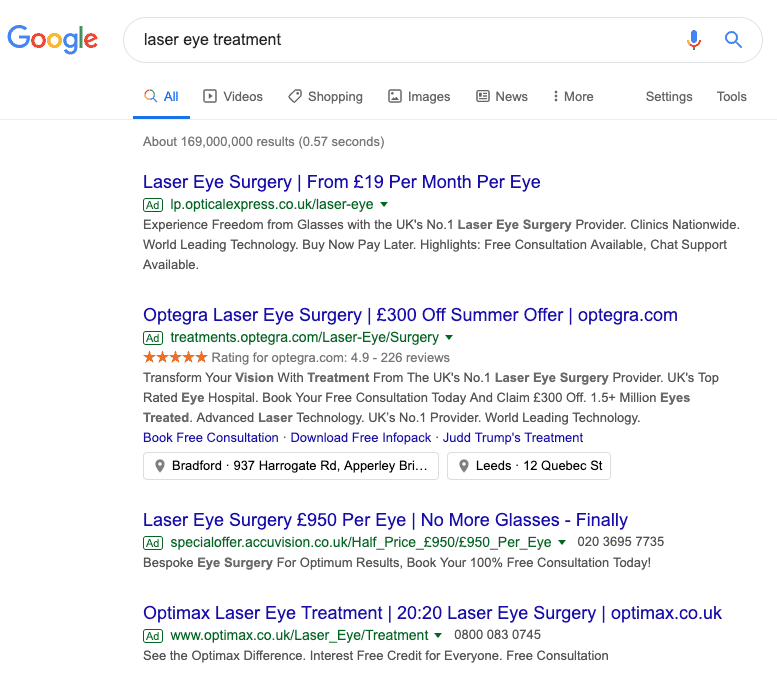 SERPs features
When search engines first launched, they only displayed plain text descriptions with a link, but today, they have a wide variety of formats. Understanding how to get included within the SERPs features is important to attracting organic search visits today.
See the glossary entry for SERPs features for more examples.