Email automation is a powerful technique since it gives many opportunities to deliver more relevant, more persuasive, more responsive emails throughout the customer lifecycle. Email automation is now a standard feature in most email marketing and marketing automation platforms.
An automated email or event-triggered email is sent to an individual based on content browsed or actions taken on a website visit, a purchase, engagement with email campaigns, or other actions a customer has taken that are logged in a CRM system, such as attending a webinar.
Note:  'Email marketing automation' may also refer to dynamic content insertion, i.e. Where content rules are defined to automatically tailor copy or creative of  an email or newsletter based on the interests or profile of a user. So both techniques can be used together – an automated, event-triggered email may contained fixed creative or it could be personalized using dynamic content insertion.
Using the lifecycle marketing visual below developed by Kath Pay of Holistic Email marketing, retailers can list opportunities where automated email marketing could help them reach out to customers that they currently aren't using.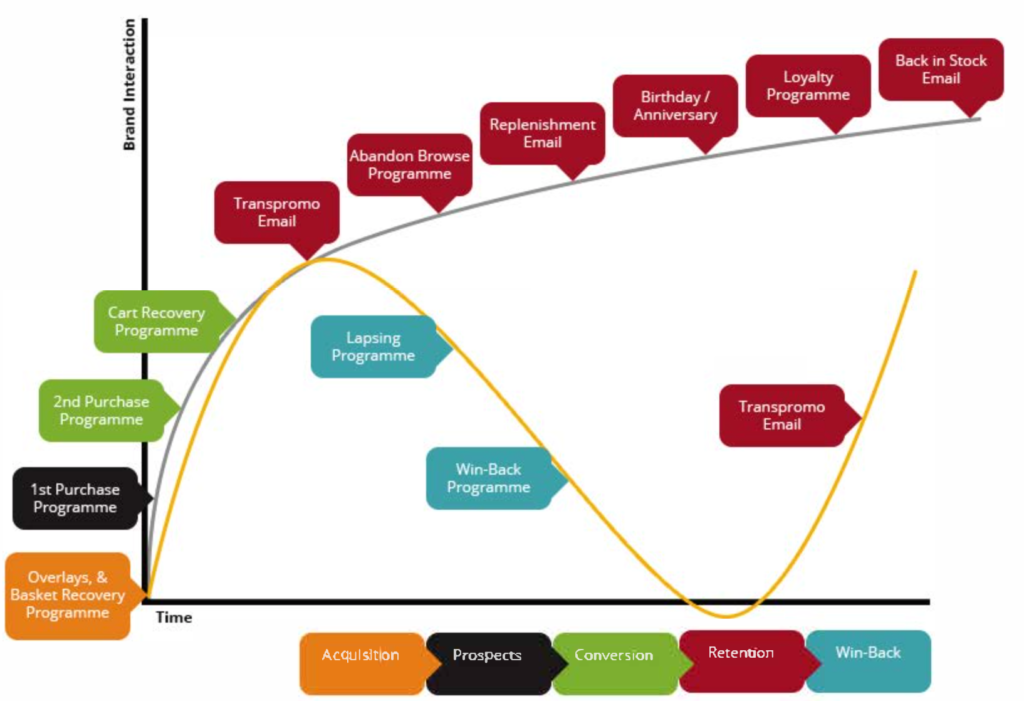 An