You may have heard this mysterious term which references social media that may not be correctly identified under the 'Social' Channel grouping shown in Google Analytics. Instead, they are grouped under 'Direct' traffic, so are not correctly attributed to social media activity.
This means that when trying to prove the return from your social media marketing, you may be missing out on reporting some of the benefits of social because of 'Dark Social' traffic. It's estimated that we miss 70-80% of traffic since often people are using mobile apps such as those from Facebook or Twitter to access social networks and when they click to view further information in a website this will be marked as a direct visit. Dark Social is traffic to a website that originated from the sharing of a URL but is marked as direct traffic in an analytics tool such as Google Analytics. Note that 'Dark Social' is different from Facebook Dark Posts, which are used to limit content shared in your feed.
It has been estimated by Chartbeat that around 20-40% of all publisher web traffic may be Dark Social.
Note that you can't eliminate Dark Social completely, since some of your users will always copy and paste a URL into their sharing device without adding campaign tracking parameters.
This research by Global Web Index shows the importance of private messaging apps in contributing to dark social media: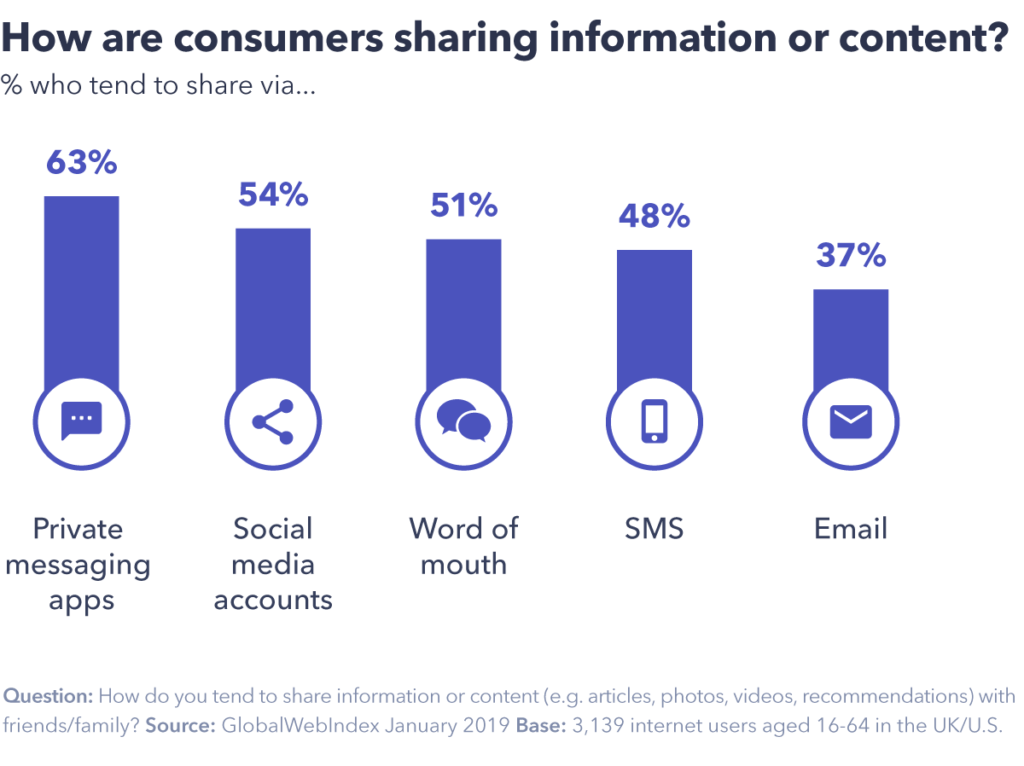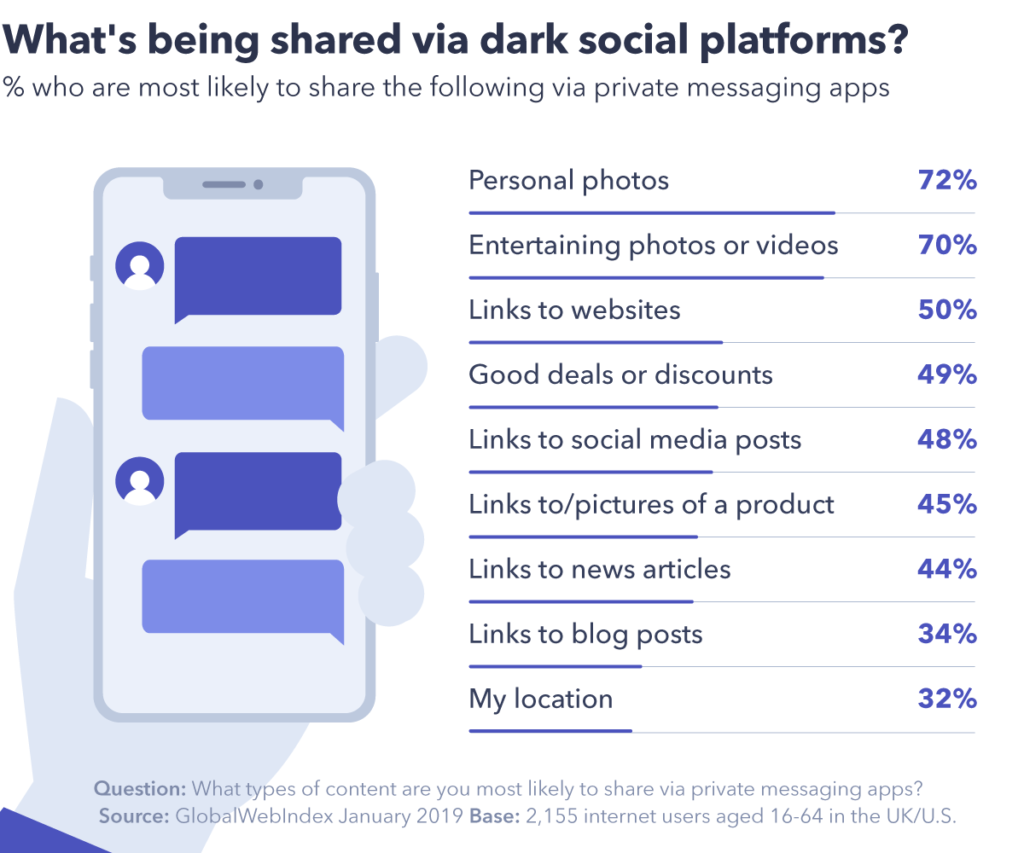 Reducing dark social
To increase accuracy, we recommend adding Google campaign tracking parameters when sharing to social! The best practice is to ALWAYS track your status updates when you're sharing them, such as through social media management services like Hootsuite or Buffer. You should set up these services to automatically add campaign tracking parameters for Google Analytics such as 'medium = social'.