As a business term, 'Onboarding' was originally mainly used to describe the employee induction processes for welcoming a new starter to a company in order to 'get them up to speed' with the business. Today, it is widely used to describe the process of welcoming new prospects or customers to a company.
Customer onboarding involves using marketing communications to welcome new customers to a business aimed at encouraging loyalty and advocacy.
Since onboarding communications are the first a new customer will receive, these are particularly important to set the right tone and give a good first-time impression of the brand and to avoid post-purchase dissonance.
This quote explains the aim of onboarding and where the initial focus should be well.
Proper onboarding isn't done to prevent churn; it's done to ensure the customer achieves their Desired Outcome. Retention comes from that.

— Lincoln Murphy (@lincolnmurphy) April 21, 2016
To help achieve this it's useful to aim to measure and improve time-to-value.
Common customer onboarding activities using digital marketing include:
Encouraging initial and repeated use of an online service
Welcome emails
Product registration
Post-purchase support and customer service
Onboarding is a particularly important process for Software-as-a-Service (SaaS) businesses. In this article, SaaS tool Chart Mogul explain these examples of SaaS onboarding.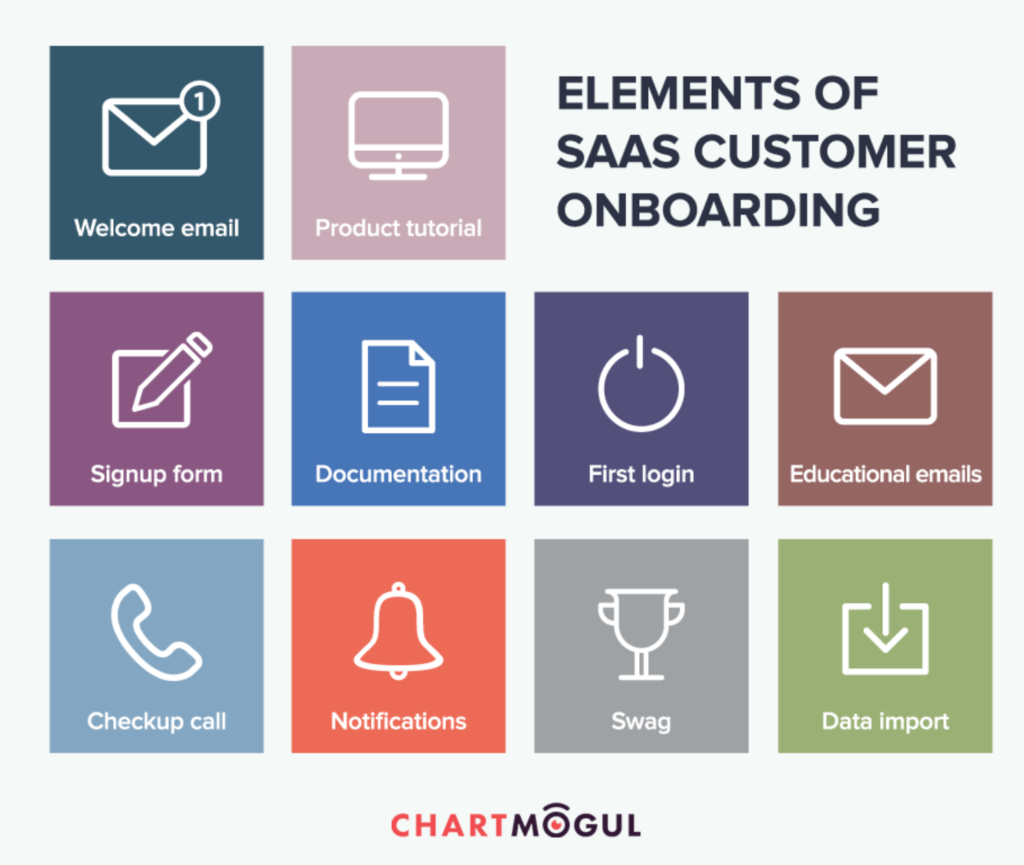 Within more traditional businesses onboarding can be equally important and involve multiple channels. For example, in financial services,  this onboarding example from the Financial Brand shows the many potential steps across online and offline touchpoints involved with customer onboarding.