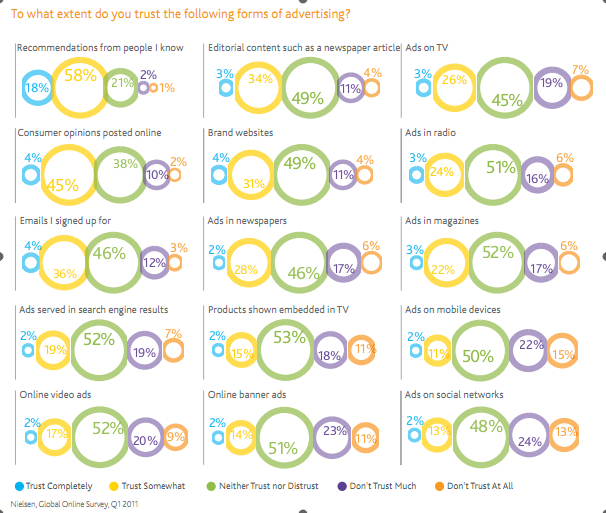 Who do consumers trust most when information on products?
A new spin on this important question in the latest research from Nielsen– just updating for new edition of Internet Marketing text.
The best way to interpret is through the orange circles – few trust any one source completely it seems.
Online consumer opinions rate well, showing the importance of including testimonials and social reviews and ratings.
In order of popularity – "Trust somewhat"
58% Recommendations from people I know

45% Consumer opinions posted online

36% Emails I signed up for

34% Editorial content such as a newspaper article

34% Brand websites

26% Ads on TV

19% Ads served in search engine results

14% Online banners ads (13% for social network ads)