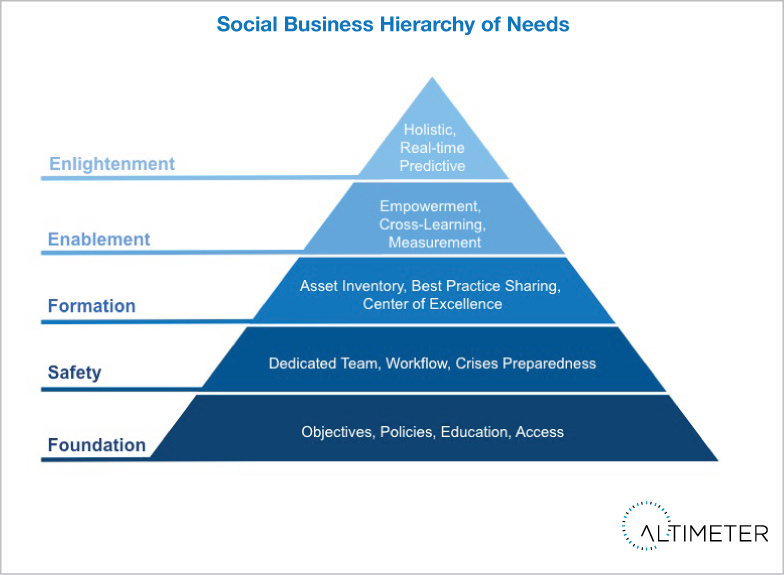 More good social media advice from Altimeter
This report focuses on Crisis management – not so many major crises acc to the report. I was more interested in the SM capability model. Where are you/your clients at?
1) Foundation: First, develop a business plan and put governance in place.
2) Safety: Then, get organized by anointing a team and process to deal with crises.
3) Formation: Next, connect business units to increase coordination and reduce duplication.
4) Enablement: Grow by letting them prosper – give business units the support and flexibility to reach goals
5) Enlightenment: Finally, weave real-time market response into business processes and planning.