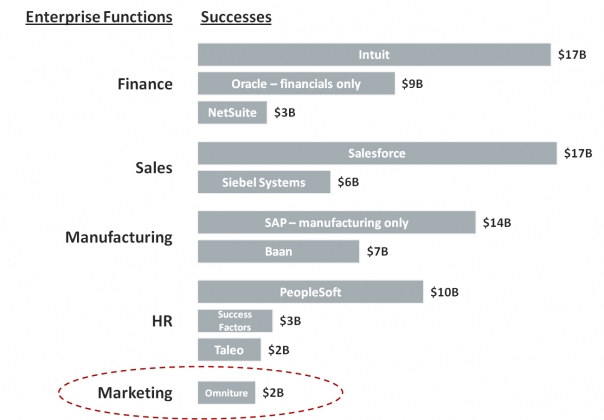 An interesting angle on tech investment from GigaOm which says that marketing automation is set to be a growth area.
According to the post
By 2017, a CMO will spend more on IT than the CIO." —Gartner Group
I'd have to say that a fair component of Salesforce and Siebel/Oracle ARE marketing applications – not just sales.
It's interesting the strategy that Adobe/Omniture are making – their future roadmap is a lot broader than analytics – full campaign support based on previews I saw last year.
via @Jangles